Witness #13 sur Lioumness.com →
Webzine alternatif et éclectique sur la culture urbaine et la scène créative contemporaine au Maroc et dans le monde arabe. Rencontre avec Rime El Khalidy retranscrite pour le compte de Lioumness.
"Most people ignore opportunities because they see only danger…..."
Named Best Young Entrepreneur 2013 at the World...
What an amazing experience. I just got back from 2 days in Marrakech at the WIC 2013, with industry leaders, advisors, entrepreneurs and economists. Workshops were absolutely perfect in terms of the main messages they held for the attendants. Debates were high-level and included exceptional insights and main presentations gathered the most successful North African business leaders and...
Read, and learn.
This is probably the best customer service on earth.
Startup Your Life
J'ai récemment été amené à rencontrer d'autres jeunes entrepreneurs et passionnés d'entrepreneuriat basés au Maroc, et qui se sont donnés pour mission de créer un ecosystème propice au développement de startups technologiques innovantes au sein de notre cher pays. J'ai bien évidemment directement accepté d'y contribuer du mieux que je pourrai afin d'essayer de...
World Investment Conference
J'ai le privilège d'être invité à la WIC North Africa qui se tient du 20 au 22 Mars 2013 à Marrakech. Plus de 300 décideurs, investisseurs et leaders nationaux et internationaux seront présents. Ce sera l'occasion pour moi de présenter AlamJadid et faire un point sur la croissance et la traction que nous avons connu au cours des derniers mois.                       Le petit bonus a été d'être...
Back, once again.
Hi - it's been months and months since my last post! What a huge period of time in our industry. But I'm back now! Je vais m'obliger à respecter un certain planning de posts. A raison d'un post minimum par semaine, pour partager quelques infos avec les internautes ou entrepreneurs qui aimeraient les lire. N'hésitez pas à m'envoyer vos questions ou sujets sur...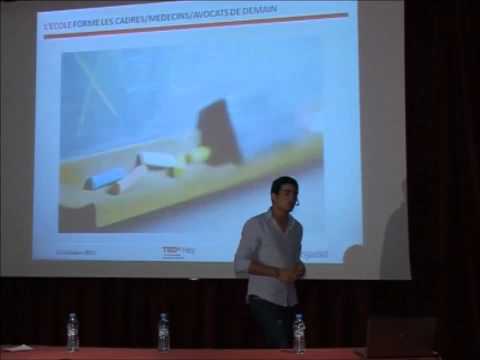 "Marketing is the name we use to describe the promise a company makes, the story..."
–  - Seth Godin
"I don't care if you're a billionaire. If you haven't started a company, really..."
– Michael Arrington
Raising funds is NOT easy.
Mercredi soir, j'annonçais officiellement la levée de fonds de 4 millions de dirhams pour AlamJadid.com. Sur l'article publié sur le blog de la start-up (à retrouver ici) je disais aussi à quel point j'étais fier de la confiance accordée par mes nouveaux investisseurs, et fier de ce que mes équipes, investisseurs et moi avions réussi à accomplir en si peu de temps. Après tout,...
A great lesson to all of us.
"Two little mice fell into a bucket of cream. The first mouse quickly gave up and drowned, but the second mouse, he struggled so hard that he eventually churned that cream into butter and he walked out. Amen." — Frank Abagnale Jr., after being asked to say grace
"You're good. Get better. Stop asking for things."
– Don Draper - Mad Men.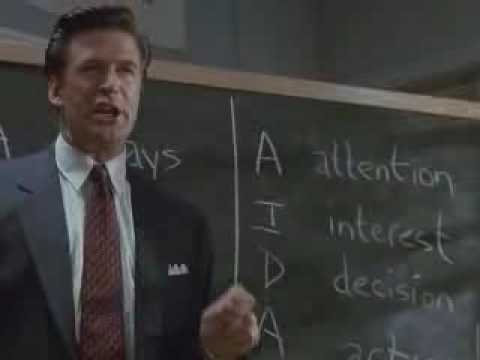 Interview for the PNB-NAPEO
En septembre dernier, une délégation d'investisseurs de la silicon valley à San Francisco s'était déplacée au Maroc afin de rencontrer des entrepreneurs de la région et voir les possibilités d'investissements existantes dans les NTIC. AlamJadid avait remporté le premier prix parmi 15 autres startups Marocaines. Cette interview en anglais a été filmée lors de leur visite fin...
This is f***ing great!
Best startup launch video ever made. I love it. Enjoy 
Speaker @ESITH Forum Entreprise 2012
Comme j'ai pu en parler hier tout au long de l'après-midi au travers de mon live-tweet, j'ai été invité par l'AFEM et les membres organisateurs de l'édition 2012 du forum entreprise afin de répondre aux différentes questions sur l'entrepreneuriat et le parcours du combattant qu'est la vie d'une startup. Trois autres entrepreneurs étaient invités et...
Back to basics...
Ca fait maintenant plusieurs mois que j'essaye de trouver le temps de me remettre à blogger à raison de 2 à 3 fois par semaine afin de partager un maximum d'expériences qui pourraient intéresser le plus grand nombre. Beaucoup de choses vont faire que je vais avoir beaucoup plus de choses à partager avec vous, et plus souvent aussi. Nous préparons sur AlamJadid un certain nombre...
How France educates tomorrow's leaders →
Interview pour MoroccanGeeks
En Septembre dernier, un groupe de jeunes passionnés d'internet, les Moroccan Geeks, ont souhaité passer nous voir dans nos locaux pour une interview. On y parle de notre expansion, de notre stratégie et de nos avantages compétitifs par rapport à d'autres startup sur le net Arabe. Découvrez la vidéo ci-dessous:   
L'exemple Sonico.com
Je suis récemment tombé sur une des meilleures vidéos sur l'entrepreunariat que j'ai eu l'occasion de regarder. Rodrigo Teijeiro, fondateur de Sonico.com, le réseau social d'Amerique Latine nous parle de son experience personnelle en tant qu'entrepreneur. En l'espace de 3 ans, et à l'aide de levées de fonds minimes, il réussit à reunir plus de 50 millions d'utilisateurs sur Sonico. A...
TEDxHay @Casablanca
On october 15th, I was invited to speak at the TED Talks chapter taking place here in Casablanca, namely TEDxHay. This was a wonderful event, full of incredible experiences and people sharing their dreams and the path they chose to follow in life in order to succeed as they deemed necessary. I was the youngest speaker, and I loved every single minute of the whole experience. I essentially talked...
A summer @AlamJadid
Ok, so where to begin. It's been a really busy summer, working hard, going for alnighters at work with our great team but we made it! We officially announced the acquisition we made back in July, as we bought out our main competitor on the Moroccan market with Alamjadid. This was an extremely valuable experience I will long remember. First acquisition for me at age 21, and first one for...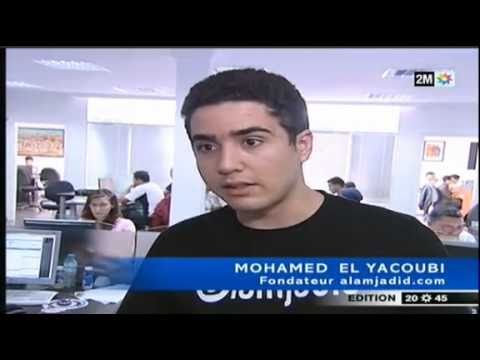 'The Sleepless Elite'
As I was browsing the web searching for interesting articles to read, I  landed on Fabrice Grinda's blog where he writes about his experience as an entrepreneur. He mentioned this article published on the WallStreetJournal. I think this is a clear analysis of the reasons people who don't get much sleep by night might succeed better in what they do, and one of the obvious reasons is that they have...
Finally!
As I mentioned a couple hours ago on Twitter, I finally have some time to get my own blog up online! I have been thinking about this for a few days now, and I think it is the best way for me to share my thoughts and my experience as an entrepreneur with everyone who would be interested in reading them… Many different things are changing around us, and a blog appears to me as the best way to share...